---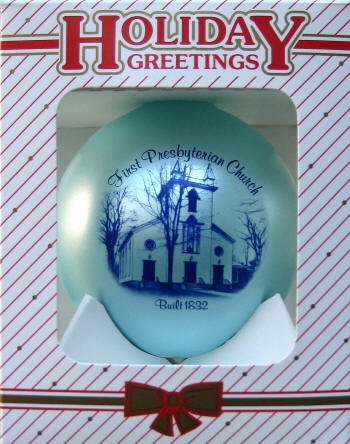 The Borough of Rockaway Historic Committee 2010 Ornament is now available. It features the First Presbyterian Church built in 1832.
This limited edition ornament is available for $8.50 only through the Historic Committee. The ornament can be purchased at the Borough of Rockaway Historical Committee Museum on West Main Street during museum hours.
You can also purchase the 2010 ornament at the Celebrate Rockaway Street Fair on September 12, 2010 from 1:00 to 6:00 PM.
If you miss your opportunity to get this year's ornament at the street fair, you can pick one up at the Fish & Chips Dinner to benefit the Borough of Rockaway Historical Committee on October 15, 2010 at Thomas Jefferson School.
(Dinner tickets MUST be purchased by October 13TH).
Just in time for the holidays, the Historical Committee will be selling the 2010 ornament at "Santa's Workshop" at Thomas Jefferson School on December 4, 2010.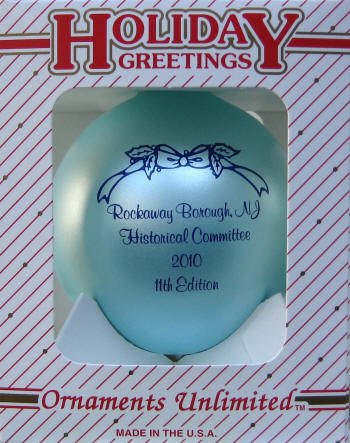 For anyone interested in completing your collection or Rockaway Borough ornaments, the Historical Committee has a limited supply of many of the earlier years' ornaments.
Proceeds from the sale of the 2010 Ornament will benefit the Rockaway Borough Historic Museum.
For more information on how you can get your own Rockaway Borough, NJ Historical Committee 2010 Ornament, call 973-627-3495 during normal business hours. Or you can send us an email at history@rockboro.com.